Elite Superiority Extension
Secure the right to live in Thailand for up to 20 years with the Elite Superiority Extension membership.

Members receive advice and assistance when dealing with government agencies, especially while navigating through the immigration department and its many formalities. Other benefits include discounts at restaurants, hotels, spas, hospitals, and other establishments.
Elite Superiority Extension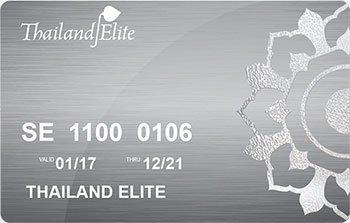 THAILAND ELITE VISA PRIVILEGES
OTHER THAILAND ELITE VISA PROGRAMMES
Elite Easy Access
The Elite Easy Access membership is a popular option for
business people who frequently travel to Thailand.

Membership validity: 5 years Residency
Membership fee: THB 600,000 (VAT included)
Elite Ultimate Privilege
The Elite Ultimate Privilege membership offers many complimentary privileges both for business and pleasure.
Validity: 20 years
Membership fee: THB 2 million (Exclusive of VAT)
Elite Privilege Access
The Elite Privilege Access membership is a popular extendable membership option.


Validity: 10 years
Membership fee: THB 1 million (VAT Included)
Elite Family Premium
The Elite Family Premium option allows the immediate family of an Elite Ultimate Privilege member to apply for a Privilege Entry Visa.

Validity: Up to 20 Years
Membership fee: THB 1 million (VAT included)
Elite Family Excursion
The Elite Family Excursion is Available for a minimum of two people who want to acquire easy access to Thailand for up to five years.

Validity: 5 years Residency
Membership fee: THB 800,000 (VAT Included)
Elite Family Alternative
The Elite Family Alternative membership allows you and your family to visit Thailand to enjoy long vacations or just for short visits.

Validity: 10 years
Membership fee: THB 800,000 (VAT Included)