Thai Elite Residence Privileges
EXTEND YOUR EXTRAORDINARY EXPERIENCE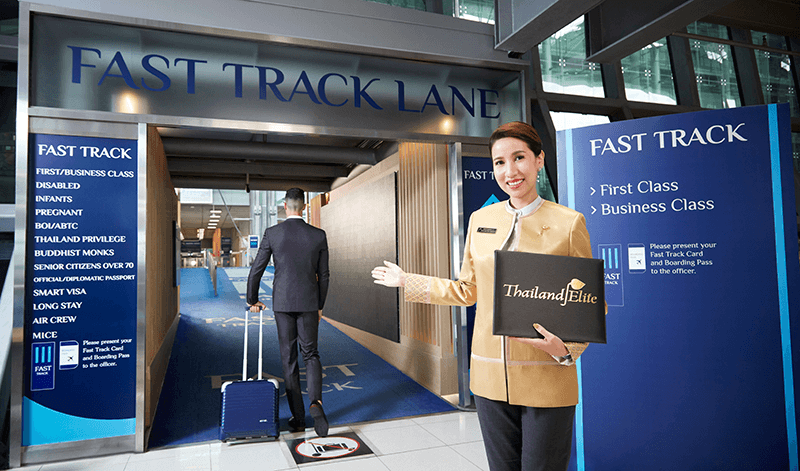 Membership confers the right to stay in Thailand with a Privilege Entry Visa (PEV) — as well as an extendable one-year stay without the usual requirement to exit the country. The PEV will be affixed when applying at any Royal Thai Embassy, Royal Thai Consulate General, or Thai Immigration Bureau in Bangkok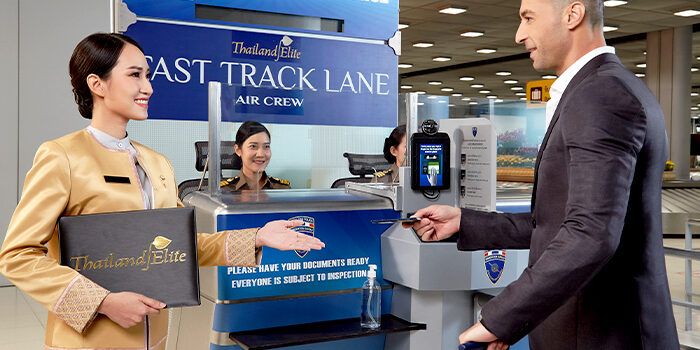 Every time you step off an international flight at Suvarnabhumi or Phuket airports, a dedicated Elite Personal Assistant will greet you at the gate as you disembark, whisk you to the Exclusive Arrival Lounge and expedite you through immigration clearance and baggage claim. Fast Track express immigration service will obviate formalities and enable you to be processed speedily, without the need to pass through normal — often time-consuming — immigration channels.
When departing, Fast Track will quickly pass you through immigration and to our Lounge, with any duty-free shopping assistance you need.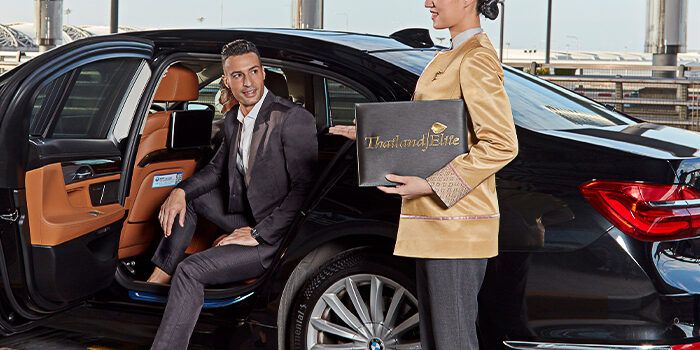 When you fly, privileged treatment extends beyond the airport terminal. For every international flight you make, Thailand Elite membership entitles you to complimentary return airport transfers between airports and your hotel (or residence) within Bangkok (and outskirts), Chiang Mai downtown, Phuket, and Samui.
Complimentary return airport transfers are available to or from your residence or hotel for every international flight.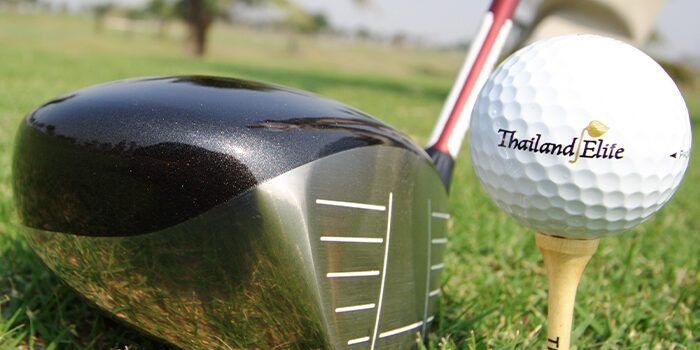 Thailand is also known as a haven for golfers with abundant world-class, scenic and challenging golf courses throughout the country. We offer outstanding golf, sensational services, smiling and capable caddies — and brilliant weather — so that you can enjoy a challenging round(s) of golf during your travel from Chiang Rai, Chiang Mai, Saraburi, Bangkok, Pattaya, Hua Hin, Phuket and Samui. Or watch the best women golfers in the world compete at the LPGA Honda Classic at Siam Country Club (Pattaya) in February.
SPECTACULAR SPA TREATMENT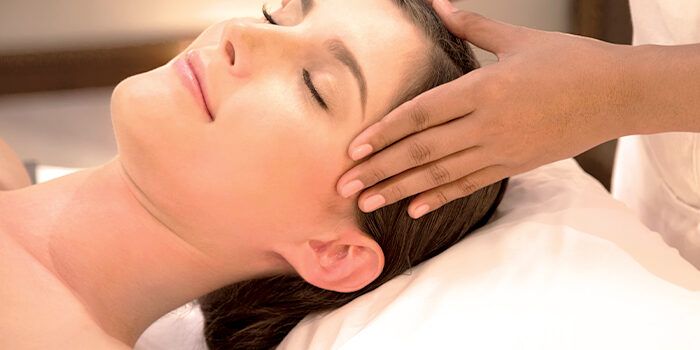 Unique Thai massage has evolved over hundreds of years and is gaining increasing popularity across the globe. Thai-style spas offer traditional Thai treatments and remedies. Thailand Elite membership confers the right to spa treatments of your choice, subject to menus at individual spas, at some of Thailand's very best treatment centers and resorts. Members can enjoy a range of complimentary spa therapies and take advantage of one of the most pleasant aspects of Thai life.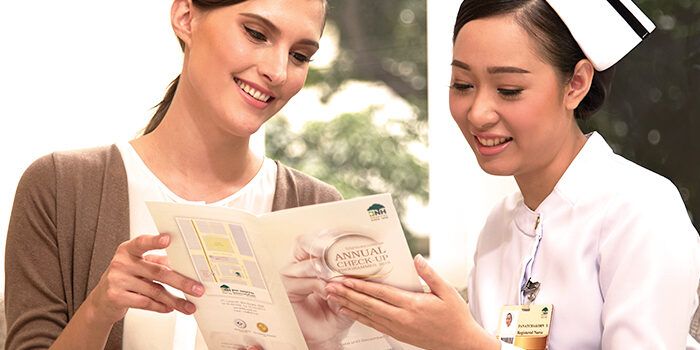 Thailand's hospitals and health facilities are famed worldwide for their quality and care. Tens of thousands of people fly to Thailand every year for the specific goal of receiving quality health care not easily attainable in their own countries. As well as internationally-trained expert staff and state-of-the-art facilities, Thai hospitals redefine the meaning of medical care with hotel-style accommodations, restaurant-quality food, and a multilingual staff. They are excellent.
As a Thailand Elite Ultimate Privilege Member, you will be able to take advantage of the superb quality of Thailand's medical facilities with a free annual medical check-up at selected international-standard hospitals.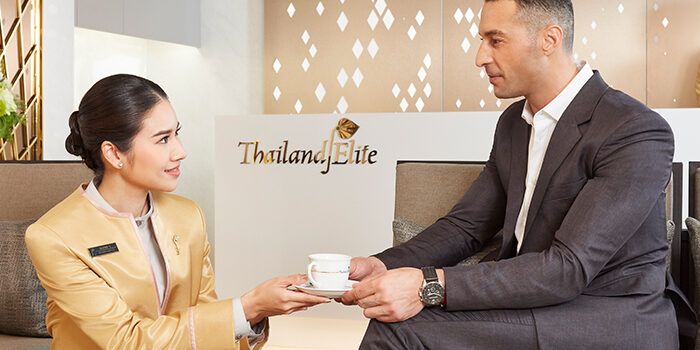 Enjoy your prestigious experiences with exclusive discounted rates all around Thailand — helping to make your stay here a most memorable one. Dine, shop, tour and stay at the finest venues with preferred arrangements exclusively for Thailand Elite Members.