Welcome to the Referral Programme.
Have friends you know that need a Thailand residency visa? Many of us hear friends with visa and immigration frustrations all the time and it's ruining their stay in the tropical paradise. Thailand Privilege Visa is a simple, fast-track solution for any expatriate individuals or families looking to reside and make Thailand their second home.
Our Thaielite-Express referral programme will have you be a part of our team and earn a commission.
They win, you win, it's win win.
Welcome to the Referral Programme.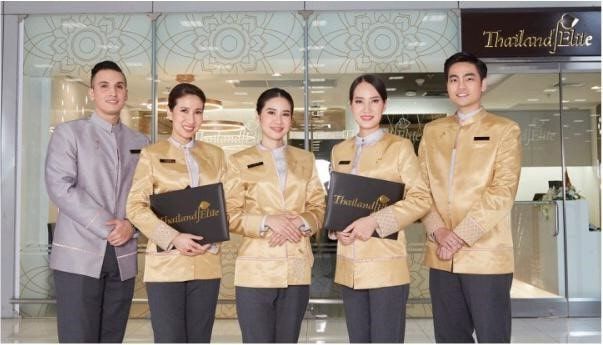 Let us know who you are,
so we know who you'll refer.
Thaielite-Express, a subsidiary of Harvey Law Group (HLG), has been an authorized General Sales and Services Agent (GSSA) of the Thailand Privilege Card programme (formerly Thai Elite Visa) since 2013.

We welcome companies, as well as individuals, to become our referral agents as a part of our Referral Programme Community. Be rewarded with commission for your successful referral.
I am an individual
I am a Company
I am an individual
I am a Company
Who can become a Thaielite-Express Agent?
To become our sub-agent simply sign up by completing the registration form below.

For companies entity:

We will need you to provide some company information for the purposes of verifying your business is a real entity. Your business should be properly registered with official local authorities and have an official business phone number or mailing address. We may ask for additional information in order to verify your business entity. All applications are subject to a review process before access to the Referral Program is granted. 
      For individuals, please provide your passport/ID and bank book first page.
How do I give a Thailand Elite Visa referral?
Please contact your Thaielite-Express point of contact when you have a referral. Please give a full name of your referral, for us to keep record before the referral's application on our website.

There are 2 ways in which you can refer: you can send us the contact details for us to talk to directly, or invite your prospect to apply directly on our online website application portal. 

3. When do I receive my referral fee?
You will be paid the month following the successful completion of Elite Visa membership process (Elite visa issued). 
How do I know when my referral has a successful application?
The whole process of Thailand Elite visa application will take approximately 4-6 weeks for approval. Once the applicant gets the approval, they normally make payment within 1-4 weeks. 

Referral agents will receive their commission once the applicant makes the full payment amount, after their approval. So you would need to ballpark for approximately 4-6 weeks.

However, your point of contact from Thaielite-Express will be contacting you once the full payment has been approved by Thailand Elite for the applicant. Feel free to reach out to us as well!