The Elite Easy Access membership is a popular option for business people who frequently travel to Thailand.

Along with complimentary limousine transfers, a dedicated Elite Personal Assistant is available to provide support with airport formalities and immigration procedures, ensuring that you reach your destination quickly and easily.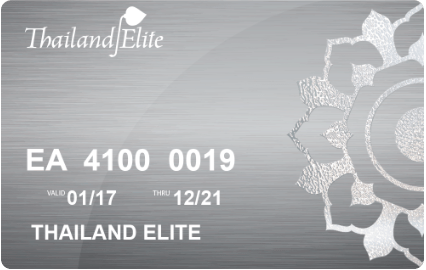 THAILAND ELITE VISA PRIVILEGES
FAQ about Thai Elite Easy Access Membership
Is the Thailand Elite Visa legit?
The Thailand Elite Visa is a completely legal and legit program under Thai law to stay long-term in Thailand. The "Thailand Elite" is operated by Thailand Privilege Card Co., Ltd. It has been initiated in 2003 by the Royal Thai Government itself. The company is fully owned subsidiary of the Tourism Authority of Thailand, under the Ministry of Tourism and Sport.
How long can I stay in Thailand with Elite Visa?
Thailand Elite offer a 5,10 or 20 years membership and ensure the renewal of your visa during the validity of the membership. Each time a member goes through the Thai immigration, he/she will automatically get a one-year visa stamp in his/her passport until expiration of the membership. If the member happens to stay for more than 1-year consecutively in Thailand, then a simple renewal at the immigration office will grant another 1-year visa stamp.
Is Thailand Elite a scam?
The Thailand Elite Visa is a program initiated and approved by the Royal Thai government in 2003. The Thailand Privilege Card Co., Ltd, which runs the Elite Visa program is a fully owned subsidiary of the Tourism Authority of Thailand, under the Ministry of Tourism and Sport. ThaiElite-Express empowered by HLG Law Firm is an authorized sale agent.
Can I work with Thailand Elite?
After becoming an Elite member and obtaining your Thailand Elite Visa, you can apply anytime to a non-immigrant business visa and a work permit allowing you to work in Thailand. You also have the option of applying to the Elite Flexible Plus, invest at least 1 million USD in Thailand either in real estate, a limited or public company, or in stock exchange, and be granted a work permit.
How do I pay for Thailand Elite?
The payment is required only after submission of your application, the immigration background check by the Thai immigration, and receipt of the Approval Letter by email. Applicants could then choose to proceed to their membership fee by local or overseas bank transfer, credit card or depositing money to Thailand Elite bank account directly.
ThaiElite-Express empowered by HLG is the authorized sale agent for Thailand Elite since 2013. Moreover, HLG is a law firm with 30 years' experience and a professional lawyer liability insurance Experienced expert, HLG is officially referenced by Thailand Elite website
Is the Thailand Elite visa for Digital Nomads?
The Thailand Elite Visa is perfectly suitable for Digital Nomads. As business or retirement visas are not necessary a good match for digital nomads, the Elite Visa answers to all nomads with numerous privileges to cater members' needs. With very little documentation needed, as well as the flexibility of applying from anywhere, regardless abroad, on arrival, or within Thailand.

The process is seamless and fast. Moreover, from a study by The Instant Group, Bangkok has recently been voted as the world's second-best city to work in as a digital nomad (best city in Asia). This is down to the innumerable benefits in which Bangkok brings, which are but not limited to; Internet broadband speed, culture, scenery, transportation, weather, affordability, cuisine, and more.

Having already welcomed 35 million digital nomads from all over the world, in 2021, it's forecasted that there would be more arrivals to the Land of Smiles with constant technological and infrastructure improvements.
What is the long term visa available in Thailand?
Applying to a Thailand Elite program is a viable and easy solution to stay and live for a long period of time in Thailand. Only Thailand Elite can offer a 5,10 or 20 years membership and ensure the renewal of the visa during the validity of the applicant membership. As of today, all other non-immigrant visa options are limited to a validity period of 1 or 2 years.
Thailand elite vs Retirement Visa
To retire in Thailand, the Elite Visa is a worry-free option compared to the Retirement Visa from the application, during holding period to the renewable. At the application time, for an Elite, the documentation is minimal, and no medical insurance nor proof of funds is required for instance. During the holding period, Elite members enjoy numerous privileges such as an assistance for their 90 days report, a fast track at the airport immigration, the lounge access and airport limousine, assistance in opening a bank account in local or foreign currency, a 24/7 call center and much more. The Elite Visa offers you an easy renewable of the Privilege Entry Visa for the duration of your membership.
Is Thailand Elite more convenient than retirement visa?
The Retirement visa validity length is of 1 year, meaning at your yearly renewal you need to go through the entire application process again.

On the other hand, Thailand Elite has 5, 10 and 20 years options. Additionally, contrary to a retirement visa, for an Elite Visa, there is no age limitation, no need for a medical certificate, medical certificate or proof of funds in an account in Thailand.

The Elite visa has many more advantages that a retirement cannot offer, please contact us to find out more.
Can foreigners buy real estate in Thailand?
Foreigners, as well as Thailand Elite members, can legally buy a residential condo unit. To purchase a condo unit (freehold), the foreign ownership quota of the condo building should not exceed 49%. However, foreigners are not allowed to buy land and house unless investing in a 40-Million-baht government bond with a maturity of 5 years or more, they will be allowed to buy 1 Rai of land for residential purpose only. Otherwise, they must undergo the long-termed lease for a period of 30 years at maximum.
Can I extend my Elite Easy Access membership?
Anytime during the validity of your Elite Easy Access membership, you can upgrade your membership to a 20-year package (Elite Ultimate Privilege or Elite Superiority Extension) by only paying the additional fees (1,498,000 THB for the Elite Ultimate Privilege or 400,000 THB for the Elite Superiority Extension). Otherwise, the Elite membership is renewable upon expiration.
OTHER THAILAND ELITE VISA PROGRAMMES
Elite Superiority Extension
Secure the right to live in Thailand for up to 20 years with the Elite Superiority Extension membership.
Validity: 20 years
Membership fee: THB 1 million (VAT included)
Elite Ultimate Privilege
The Elite Ultimate Privilege membership offers many complimentary privileges both for business and pleasure.
Validity: 20 years
Membership fee: THB 2 million (Exclusive of VAT)
Elite Privilege Access
The Elite Privilege Access membership is a popular extendable membership option.


Validity: 10 years
Membership fee: THB 1 million (VAT Included)
Elite Family Premium
The Elite Family Premium option allows the immediate family of an Elite Ultimate Privilege member to apply for a Privilege Entry Visa.

Validity: Up to 20 Years
Membership fee: THB 1 million (VAT included)
Elite Family Excursion
The Elite Family Excursion is Available for a minimum of two people who want to acquire easy access to Thailand for up to five years.

Validity: 5 years Residency
Membership fee: THB 800,000 (VAT Included)
Elite Family Alternative
The Elite Family Alternative membership allows you and your family to visit Thailand to enjoy long vacations or just for short visits.

Validity: 10 years
Membership fee: THB 800,000 (VAT Included)