The Elite Easy Access membership is a popular option for business people who frequently travel to Thailand.

Along with complimentary limousine transfers, a dedicated Elite Personal Assistant is available to provide support with airport formalities and immigration procedures, ensuring that you reach your destination quickly and easily.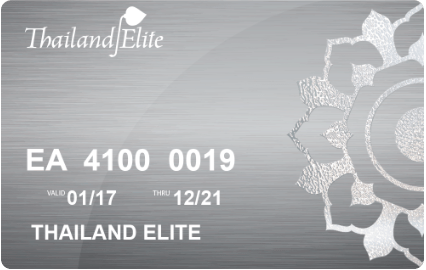 THAILAND ELITE PRIVILEGES
FAQ about Thai Elite Easy Access Membership
How do I use Thailand Elite Easy Access membership privileges for complimentary spas?
Complementary spa treatments can be book through the Member Contact Center by informing the name of the spa, preferred date and time, and preferred type of massage. The reservation should be made no less than 6h in advance.
How do I use Thailand Elite Easy Access membership privilege for complimentary golf?
Complementary golf courses can be book through the Member Contact Center by informing the name of the golf course, preferred date and time, and group name (if any). The reservation policy depends on the golf course, but note that only one month in advance reservations are accepted. 
How will Thailand Elite Easy Access help me with my 90-days reporting?
Elite members can avoid going to Bangkok immigration office themselves, by dropping their passport at Thailand Elite Office on Sathorn Road for their 90-day report.
How does the Thailand Elite Easy Access Personal Liaison work to help me with government affairs?
Thailand Elite can assist its members for their 90-day report. Upon request, they can also assist members in their bank account opening or driving license for instance.
Can I work with a Thailand Elite Easy Access visa?
The Elite Visa is categorized as long-term tourist visa, thus members cannot work in Thailand with it. However, members can apply to a business visa and work permit while holding their Elite. Their membership will still continue until expiration of it. Members will still be able to use Elite services as usual, except for the 90-day reporting, stay extension and transferring visa or arrival stamp into new passport.
As a Thailand Elite Easy Access member, how do I get a certificate of residence?
The certificate of residence can be issued either by the embassy of the member, or by the immigration office in the residence area of the member.
When do I do my stay extension reporting in Thailand?
The stay extension report is mandatory for lifetime members only. It must be done every 90 days, in addition to the 90 days report. The date is calculated based on the last entry stamp from the immigration in the passport. The extension must be done before the expiry date stated in the arrival or extension stamp. Please note that for the extension for stay permission, all foreigners must be physically present at the immigration office to take a photo and fingerprint scan.
OTHER THAILAND ELITE VISA PROGRAMMES
Elite Superiority Extension
Secure the right to live in Thailand for up to 20 years with the Elite Superiority Extension membership.
Validity: 20 years
Membership fee: THB 1 million (VAT included)
Elite Ultimate Privilege
The Elite Ultimate Privilege membership offers many complimentary privileges both for business and pleasure.
Validity: 20 years
Membership fee: THB 2 million (Exclusive of VAT)
Elite Privilege Access
The Elite Privilege Access membership is a popular extendable membership option.


Validity: 10 years
Membership fee: THB 1 million (VAT Included)
Elite Family Premium
The Elite Family Premium option allows the immediate family of an Elite Ultimate Privilege member to apply for a Privilege Entry Visa.

Validity: Up to 20 Years
Membership fee: THB 1 million (VAT included)
Elite Family Excursion
The Elite Family Excursion is Available for a minimum of two people who want to acquire easy access to Thailand for up to five years.

Validity: 5 years Residency
Membership fee: THB 800,000 (VAT Included)
Elite Family Alternative
The Elite Family Alternative membership allows you and your family to visit Thailand to enjoy long vacations or just for short visits.

Validity: 10 years
Membership fee: THB 800,000 (VAT Included)